To start, thank you so much to my beloved Jennifer Dudley who I am very fond of and who sent me this because I was having a bad day.
Jet Pens is an awesome resource if you are pen obsessed, like myself. One of the cool things they do is that they offer sampler packs in different colors so you can try a plethora of different pens and find which ones work best for you. The link to my set can be found right here, but they have a bunch if you just search "samplers" . I'm eyeballing up a few more as we speak.
Anyway, my pen test is below. I recorded it a while ago, but you know… life happens and you forget about the stuff you upload and mark on private… it's like a need a planner for this stuff or something.
Additional Thoughts: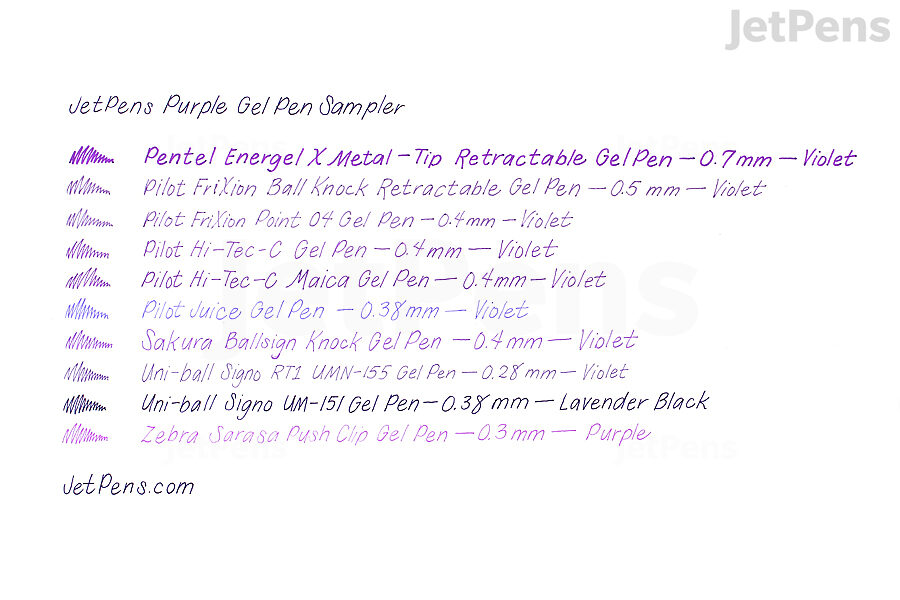 Having had these a while now, I can comfortably say that the two top pens for me are the Pentel Energel X with the 0.7mm tip and the Uni-ball Signo in Lavender Black. The Pentel wins because it has a thicker tip, and what can I say… I like a thicker tip. But, the deep dark purple of the Lavender Black Uni-ball is so satisfying to write with. It's what Maleficent's ink would look like.
I am already plotting my next sample pack to purchase. Should I stick with my tried and true black in, or break out and do something a little less conventional?